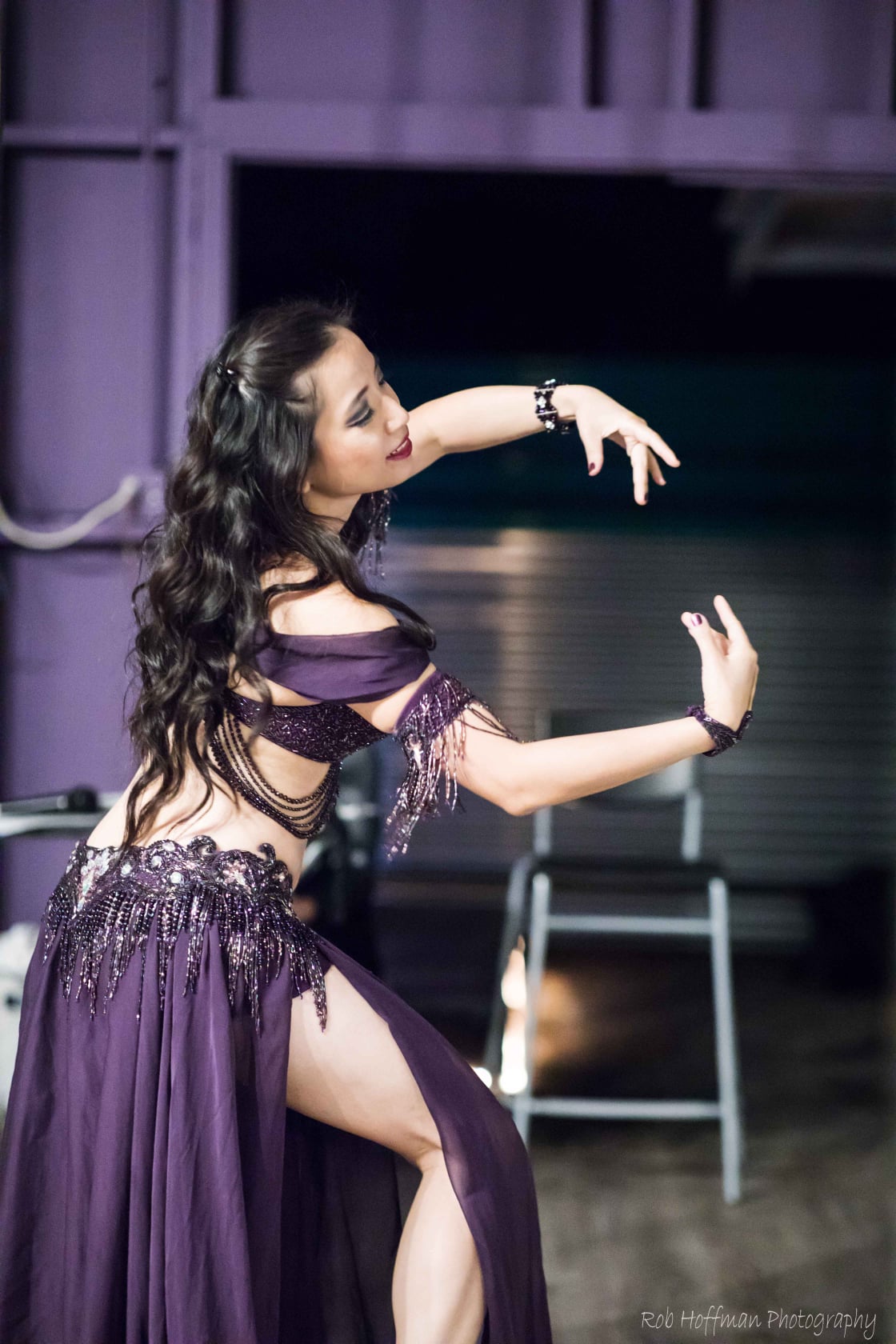 Performances at Zaytoon have been canceled until further notice. Please check back!
I'm in a music video! Check it out >here<!
About Elvan
Elvan is performer, choreographer and award winning bellydancer in the Santa Barbara Area. She is an alumni member of the UCSB Middle Eastern Dance Ensemble, Ya 'Ayuni, and has over 15 years of dance experience.
Elvan specializes in American Cabaret style bellydance. She is also well versed in various folk dance styles, including Greek, Turkish, Classical Persian, Central Asian, Lebanese folk dance (Dabke), and Egyptian folk dance. She has had the opportunity to learn from master teachers Alexandra King, Shareen El Safy, Sahra Saeeda, Karim Nagi, Ruby Beh, and Shahrzad.  She continues her training by taking classes and workshops, and she also enjoys other styles of dance, such as hip hop and international latin (ballroom)!
Elvan performs regularly throughout the central coast. She is also a regular performer at Zaytoon Lebanese Restaurant in Santa Barbara (as of 2022, performances at Zaytoon has been canceled).
Check "Upcoming Events" to catch Elvan's next performance or take a bellydance class!
Elvan is also available for private events (birthday parties, weddings, corporate events, etc). Call Elvan to hire her today!
Shows are family friendly – no bachelor parties please.
Awards
2023 Belly Dancer of the Year First Runner-Up
2023 Fusion Dancer of the Year First Runner-Up
2022 Yalla Raqs The Palace Cabaret Pro-Solo First Runner-Up
2022 Yalla Raqs The Palace Fusion Pro-Solo First Runner-Up
2022 Cairo Shimmy Quake Improv Challenge First Runner-Up
2022 Hot Raqs Pro Cabaret Finalist
2022 3rd Place Universal Category Bellydancer of the Universe
2021 Hot Raqs Fusion Soloist Champion
Sasha Chou Photography